Part 3: "Don't Mess Up My Food" Recipes
Posted by reinasnyder@gmail.com on Mar 19, 2016 in My Posts | 0 comments
Part 3: "Don't Mess Up M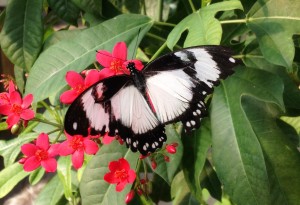 y Food" Recipes
As I've mentioned, I've been on an energy and food adventure since the beginning of this year with amazing results. Dark leafy greens are my best friends these days—no more "crispy-crittered" nerve endings after energetic sessions! Below are some of my go-to favs—delish and help my central nervous system. What is working for me is eating greens twice a day—I don't always eat lunch—and then eating a very small portion of cooked protein or sushi with my super salad. Enjoy!
Please note: All items are organic. I am from the People's Republic of Boulder, after all!
Morning Smoothie
½ avocado
2 fistfuls of dark leafy greens (baby kale, mizuna, Swiss chard, spinach combo)
Several slices of  English cucumber
Handful of blueberries
½ apple
Baby bell pepper—orange, red, or yellow
Handful of sugar snap peas or green beans
Handful of microgreens
Shredded red and green cabbage—a small handful
1 T flax seeds—ground
1T rice bran
1T sunflower lecithin
Several T of chia seeds
1 T of Nutritional Yeast
I add a little bit of water—so there's ¼ inch in the bottom once all of the veggies are in. Also, add a splash of cold processed apple juice or stevia for a little sweet. BLEND. YUMMM!
Turmeric-Coconut Bedtime Drink: For Better Digestion and Liver Health
Here's how I keep it on hand for ease of use:
In a small jar combine:
3 Tbsp turmeric
2 tsp black pepper
1 Tbsp powdered ginger
Cover the jar and shake to combine
To use: Mix 1 teaspoon of the powdered mix with 1 cup of milk of your choice (canned coconut is great!)
Can add other spices to make it more chai-like
Great anti-inflammatory
Favorite Lunch or Dinner
Whole or half avocado, peeled and smashed
Add a couple of Tablespoons of tuna in oil, or smoked salmon or canned salmon or canned chicken or any cooked ground meat or cooked egg or mackerel or bits of sausage or good quality bacon or cooked shrimp or good quality, no-sugar-having luncheon meat—good Spanish ham is amazing or pancetta—the list is endless!
Add a few sliced and quartered English cucumber
A handful of scissored cilantro
4 or more quartered cherry tomatoes
Some scissored chives, or green onions or red onions—in small pieces
Can also skip the cuke, tomatoes, and onions and do berries, goat cheese or feta in the avo! Could add a fruit balsamic—just a dash—OMG!
Can add micro greens or torn dark leafy greens or top with sprouts
Can add pumpkin seeds or cheese crumbles but generally doesn't need
Swirl everything together! Doesn't need dressing. Avo does the deed!
Eat! So versatile and delish!
Favorite Dinner
Torn dark leafy greens—power combo mentioned above (spinach, kale, etc)
Sliced and quartered cukes and zukes
Cherry tomatoes
Sliced colored bell peppers
Broccoli slaw
Cabbage Red and Green mix
Micro greens (get the most interesting combos—amaranth, kale, etc—they are mild)
Add sprouts
Pumpkins seeds
Add goat cheese crumbles and/or smoked salmon or tuna or sausage or whatever meat you like
Dressing
Walnut oil, cold processed (for the ALAs—see previous post—can use any high quality oil—try pumpkin seed for rich deliciousness or olive or avocado oil)
1T of brown mustard
1 t heaping of minced garlic
1-2 or more T of apple cider vinegar or other fruit vinegar (I have blueberry, apple, and orange—yummm)
Add 1-2 t of favorite fresh herb—I use thyme or whatever I have on hand—cilantro—parsley
Can add stevia or not—just a little if add it—to taste
Mix and dress salad! Keep in fridge—walnut is pourable right out of fridge.
Dessert
Greek-style plain yogurt
Add raw chocolate or cacao (not cocoa—this is heavily processed and has few nutrients—cacao has lots and is delicious)
Berries or not
Add blueberry, apple or orange balsamic vinegars—1T—intense fruit flavor no added sugar (don't use apple cider vinegar here—too tart unless that's your gig!) Delish!
Nut Truffles
2c hazelnuts, walnuts, or almonds—soak overnight and then let fully dry—takes a day or two—or dehydrate on 90F for faster version—takes a couple of hours—don't put in oven—most ovens go down to 200F and not lower which will destroy the enzymes/nutrients in the nuts—keep heat around 100F or lower.
Process dry nuts in food processor
Add 2t vanilla or almond extract or black walnut extract or other
2T of tahini—raw, refrigerated kind
1/2t spice—chili is great—Chinese 5 Spice—lavender—cinnamon—nutmeg—you name it
½ c raw cacao
Add everything except cacao in food processer and process until mixture sticks together. Roll into balls and then roll in cacao. Refrig for an hour and then eat! Whoah! Super rich and will fix that chocolate craving! Super good for you too!
Reluctant Health Nut Smoothie
(Anyone who knows my husband knows—his idea of a green vegetable is a green M&M BUT he likes this! Has lots of sugar in the banana but to ease a health resistant person into the fold—works well. The nutritional stuff at the end, he doesn't even taste! Bonus!)
One banana in blender
¼-1/2 inch of milk of your choice in bottom of blender
1-2T of raw nut butter
1 packet of stevia or dates—several
1-2 t of chia seeds
Handful of blueberries
½ apple
(can add ½ avocado but my husband would freak—green stuff—yikes!)
1 t cacao (raw chocolate) or carob
1T lecithin
1T nutritional yeast
1T flax seed crushed
1T rice bran
Blend and enjoy. YUM!
There is so much more–avocado hummus, homemade lox, quinoa and coconut "oatmeal."
Enjoy. Always more to come!