Part 4: Some of My Fav Products
Posted by reinasnyder@gmail.com on Mar 20, 2016 in My Posts | 0 comments
Part 4: Some of My Fav Products!
No, I'm not selling them or getting any kick-backs for mentioning them. I've been on an energetic and nutritional adventure since January of this year. Posts 1-3 summarize my adventure, my findings, and a summary of foods and supplements that really help support kundalini energy–at least for me! I've had dramatic results! See Post 2: The Wicked Witch is Dead.
After doing my research, here are some products I'm really into! This is my second round of brands and I'm liking them better than my first round! They are mostly organic, cold-processed and definitely Non-GMO!
My Team
This is my team of support nutrients. Below I will list links to each product individually!
Organic Silicon—keystone for cellular/protein strength (side effects are collagen enhancing, great for skin, anti-wrinkle, great for hair, and nails)
http://www.regenerativenutrition.com/organic-silicon-p-126.asp
True Organic Cinnamon Extract—receptor recovery
https://www.oregonswildharvest.com/search/cinnamon-extract/0/10/1
Organic Grape Seed Extract—most potent natural free radical scavenger, most potent antioxidant, anti-inflammatory, anti-mutagen. Protects brain cells, collegen, and elastin, prevents inflammation, increases circulation, and maintains vascular integrity, and balances stress hormones. Also inhibits cancer growth. Biology of Kundalini book suggests 160mg/day for 10 days then 50-60mg/day.
http://www.twowillows.us/images/organic-grape-seed-extract-30-60-90-capsules.jpg
Schulze's Protect—all organic or wild harvested herbs. Protection for heart, brain, liver
https://www.herbdoc.com/protect-formula.html
Schulze's SuperFood Plus--Naturally balanced formulation of the most easy to assimilate, nutrient dense micro-plants, herbs and foods—all organic or wild harvested ingredients—cold processed. My husband takes this so he doesn't have to eat his veggies!
https://www.herbdoc.com/superfood-100-270-tablets.html
Raw Cacao— full of beneficial compounds and provides a great source of magnesium, calcium, chromium, serotonin, zinc, iron, copper, potassium, and more. It is also one of the richest natural food sources of antioxidant flavonols.
http://www.longevitywarehouse.com/chocolate
The remaining products I purchased at my local health food store—in Colorado, Natural Grocers (formerly Vitamin Cottage).
Nutritional Yeast (Brewers Yeast)–good for anti-stress, all B vitamins, including B3 which is the body's most potent anti-oxidant, increases energy, increases immune system function, protects cells, increases memory, increases cellular energy and the only compound to activate the nucleus of your DNA to repair DNA, decreases depression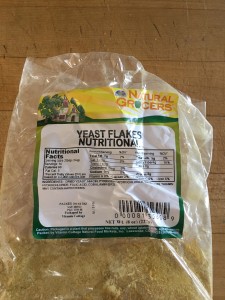 , increases neurotransmitters and increases physical strength/focus. Mood enhancer. Also great source of chromium which reduces blood sugar levels and helps glycation , also helps metabolize carbs, fats, proteins and reduces sugar cravings. It is inexpensive too!
Non-GMO Sunflower Lecithin—good for brain and nervous system
Wild Sourced Fish Oil–good for nervous system
Non-GMO Rice Bran—heavy metal chelation (helps the body rid itself of heavy metals)
Organic, cold processed, Non-GMO Flax Seed Meal—great source of Omega 3s and all 10 amino acids
Organic Black Chia Seeds—good source of vegetal protein—Tarahumara native people can run non-stop on just chia seeds for 6 days straight! Potent!