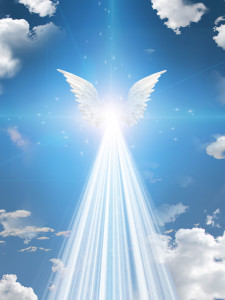 Reina offers Celestial Entrainment to a Greater Reality. In order to ensure maximum upliftment, Reina connects into your guides and then allows them to work through her to provide you with your next steps for your highest good.
Since the entire session is directed by your personal guides, it ensures that your issues are addressed in the most informed way as your guides are intimately familiar with your issues, challenges, spiritual path, etc.
Each session is unique and may include one or more of the following:
Connecting you to your guides to enable them to work more directly with you
Communication with your  loved ones who are no longer incarnate
Soul Purpose Template   ̶ connect to your personalized template that evolves as you do
Soul Body Fusion™   ̶ consisting of a simple process to bring more of your soul light into your body
Past life regression, healing, and integration
Karma clearing
Hot flash release
Etheric implant removal
Channeling of the your guides for advice
Release of concussion trauma which has been causing migraines
DNA and endocrine system activations
Releasing trauma from suction or forceps births
Divine Feminine embodiment
Entrainment
Nadi (G-spot) clearing
Clearing sexual energies from past relationships
Energetic chord clearing
Releasing energetic blocks
Soul shard integration
Hashimoto's Disease
Halo reading and attunement
Ancestral lineage clearing
Various initiations orchestrated by your guides
Creation of energetic teams to help you achieve specific goals; personal, business-oriented, spiritual, emotional or other
Sessions are offered via Skype, phone, or in person if local to Colorado. My Skype name is crystalgoddess.
Cost is $100/hour with Reina payable via PayPal, credit card, cash, or local Colorado check. Combo sessions involve both Reina and hands on healing through my husband Trent and are $150/hour payable as above.